---
Download the IREM® Industry Partner Application
---
2023 Platinum Level:
ARS Restoration Specialists
ARS Restoration Specialists is a full service disaster recovery and property restoration company with 24/7 Emergency Response from Pawtucket, Rhode Island and 4 other New England locations (Newton, Worcester, Springfield, Hudson NH) . We offer services for fire, flood, smoke, and mold remediation; document recovery and equipment recovery, and full reconstruction. ARS is a restoration leader for homes and businesses since 1987 and passionate about our services to property owners and managers.
---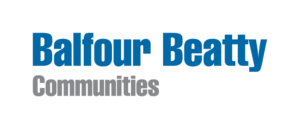 Balfour Beatty Communities is a diversified real estate services company delivering acquisition, management and renovation services in the multifamily, student and military housing sectors. An innovative leader in the industry for more than 20 years, our residential portfolio currently consists of more than 50,000 units and $6 billion in real estate assets under management. Since our inception we have developed or renovated more than 31,000 units with a total value approaching $4 billion.
Our reputation is built on the hallmarks our clients, partners and residents have come to rely on: deep industry expertise, industry-leading practices, consistent results and an unwavering commitment to exceptional customer service.
Balfour Beatty Communities is part of Balfour Beatty Investments and Balfour Beatty, plc, an international group that finances, develops, builds and maintains infrastructure assets. balfourbeattycommunities.com
Contact: Erin McGarry
[email protected]
Visit Website
---

Berger Adjusters is a Public Insurance Adjustment company that represents owners of properties and businesses to resolve their insurance claims.  Berger Adjusters has been a strong and formidable advocate for thousands of clients since 2014.
Contact: Kevin Jordan
Phone: (617) 608-3372 ­
Email: [email protected] ­
Visit Website 
---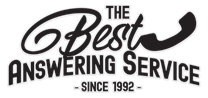 The Best Answering Service New England In Touch
---

Contact: Dustin Bonina
Email: [email protected]
---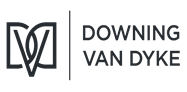 Downing Van Dyke is a boutique real estate firm specializing in the representation of residential and commercial property owners, managers and developers. Our firm wrote the book on landlord-tenant law, and we routinely teach other attorneys in this area of the law. Our expertise comes from continuous operation for the past 28 years. Downing Van Dyke is a subject matter expert in affordable housing and assists clients with all aspects of compliance with the myriad of affordable housing programs.
---

Flynn Law Group
Specializing in Residential Landlord Tenant Law, Condominium
Law and Commercial Landlord Tenant Law in NH, RI and MA
Frank is the Managing Partner of Flynn Law Group located in Boston, Massachusetts. For the past twenty five years, Frank has specialized in residential and commercial landlord/tenant litigation, subsidized housing, condominium collections, commercial litigation and condominium association representation. He currently represents many prominent management companies, commercial and residential landlords and condominium associations in Massachusetts.
---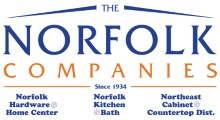 The Norfolk Companies
The Norfolk Companies consists of Norfolk Hardware & Home Center, Norfolk Kitchen & Bath and Northeast Cabinet and Countertops.  We have been serving property management companies and housing authorities throughout New England with top quality products and services since 1934.  Our multi-family team will service your property management needs with expert kitchen design, and onsite measurements and accurate estimating.  We stock 3 lines of cabinets and manufacture our own counter tops for a perfect fit. For your other property management needs, we offer Benjamin Moore and California Paints, commercial cleaning products, janitorial supplies and ice melt. Get exceptional service by calling our commercial sales department today at 617-313-5050 emailing us at:  [email protected]
---

O'Leary Murphy, LLC
O'Leary Law Associates is a Rhode Island-based law firm which has been assisting property managers, owners and developers with all of their legal needs since 1980.  On a daily basis, we assist multifamily property managers with landlord-tenant issues.  Very often, we are called upon to help navigate issues involving subsidized housing, as well as judicial procedures and remedies – with an unparalleled success rate.  We also possess extensive experience and expertise regarding conventional and subsidized real-estate closings, refinancing and title issues.  Whatever your objective, our combined sixty-plus years of experience will help get you there in the most efficient manner.
---

---

Founded in 1992 on the campus of the University of Rhode Island, Secure Future Tech Solutions (formerly, PC Troubleshooters, Inc.) has become an industry leader providing small-to-medium sized businesses IT support services and maintenance of computer networks, servers, workstations and applications.
Using the latest technology, our staff can develop or revitalize your existing office network. Whether it involves one computer or a large network, Secure Future Tech Solutions offers a cost-effective, tailor-made solution to suit your unique environment.
Our mission is to provide you with the best systems management for your growing company. To achieve this goal, PC Troubleshooters has gathered a team of business specialists that are ready to become your computer department. We will listen to your organizational requirements, evaluate your current systems configuration, implement the right hardware and software solution, and maintain the network to your highest satisfaction.
Secure Future Tech Solutions

---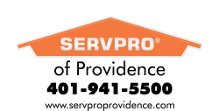 Servpro of Providence
---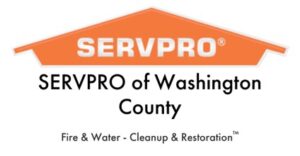 ---
2023 Gold Level:

Paul Davis   Recover Reconstruct Restore
Paul Davis of Boston South & Rhode Island specializes in 24/7 emergency and disaster response as well as reconstruction for residential & commercial properties.  From one-off losses to enormous catastrophes involving water, fire, weather-related or environmental concerns, Paul Davis is an insurance carrier-trusted source before, during or following an event.  Our team is trained and certified under the standards set by the independent North American Institute of Inspection, Cleaning & Restoration Certification (IICRC.ORG/STANDARDS).   Paul Davis offers complimentary 1st priority & emergency preparedness plans to ensure your community gets back on its feet as quickly as possible with minimal interruption to you & your tenants.
---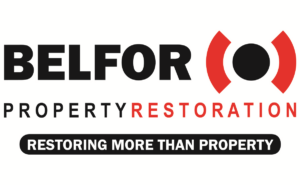 Belfor Property Restoration
BELFOR Property Restoration is the North American leader in integrated disaster recovery and property restoration services. A proven track record of superior response and unmatched resources has made BELFOR the contractor of choice for damages caused by fire, water, wind, mold, or other catastrophes.
BELFOR | Restoring More Than Property.
138 Bartlett Street, Marlborough, MA  01752
Contact: TJ Hearn
Email: [email protected]
Phone:  508.485.9780 Cell: 774.278.1581
Visit Website
---

BlueTeam is a nationwide commercial restoration, construction and roofing company, servicing multi-family owners and operators across their portfolio of properties.  BlueTeam is an emergency response provider, 24/7, to handle all unplanned events and storms. WHAT TO DO?  CALL BLUE.
---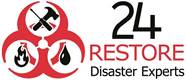 2019 IREM® Industry Partner of the Year
24 Restore
Respond – Remediate – Rebuild
24 Restore is an emergency response full service disaster restoration company. We specialize in restoring residential and commercial properties to their pre-loss condition. No matter what the cause of the damage, 24 is uniquely qualified and prepared to serve our customers quickly and efficiently. Our goal is to provide a high quality experience while minimizing our customers' inconvenience. We communicate our progress daily throughout each project to ensure a seamless transition for both our clients and insurance partners. Our foundation is built on the tenants that quality, communication, and integrity are critical to our business success.
24 is fully licensed and insured. Our nationally certified technicians are on-call 24 hours a day to respond to any emergency disaster needs. Our management team has over 75 combined years of experience, including national experts in water, fire, and bio-hazardous cleanup.
24 provides a complete solution for our clients and insurance partners. 24 will be there every step of the way from emergency response to complete reconstruction. With offices in Maine, Massachusetts, and Rhode Island (soon to open in Connecticut and New Hampshire) we are strategically located and fully equipped to handle any type of disaster throughout New England.
---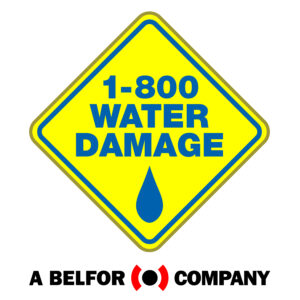 We're Providence's full-service property damage restoration experts. Our local team of damage restoration specialists is available 24/7/365 to handle all your water and property damage emergencies. From water and mold damage to professional deep cleaning and sanitizing services, we can take care of it all. We're dedicated to providing top-quality property restoration and unmatched customer service for residential and commercial customers in Providence, Cranston, Bristol, and surrounding areas.
1108 Park Ave  Cranston, RI 02910
Contact: John Vigniero
Email:

[email protected]

Phone: 401-413-3234
---

Alliance Restoration
Our locally owned and operated business will give you a FREE estimate for our services. Insurance billing is available.
You can be at ease knowing that we're here for you 24 hours a day, 7 days a week. Residential and commercial service is available to you.
Get to Know 1-800 Water Damage:
Water Damage

– Our excellent services include water extraction, dehumidification, odor control, sanitization, and much more

Mold Remediation

– We'll provide you with onsite assessment. Services include deodorization, air purification, wet fogging, and more

Fire / Smoke Damage Restoration

– We'll take care of your move out and storage needs. Additional services include thermo fogging, structural cleaning, dry ice blasting, and much more

Duct Cleaning

– You can count on us to provide you with dust and mold removal. Additional services are available
We'll do our best to restore you property to its previous condition.
2158 Plainfield Pike, Cranston, RI 02921

Contact: Danielle Beausoleil

Email: [email protected]

Phone: (401) 437-8369
---

Automatic Laundry Services Co., Inc.
Automatic Laundry
Superior Laundry Solutions
Automatic Laundry Services, Co., Inc. a family owned business that has been providing laundry service in New England since 1964. We currently service many of New England's largest builders, management firms, colleges/universities and housing authorities.
We are the leading provider of Speed Queen ? debit card and coin operated washers and dryers. With our environmentally friendly Energy Star? rated washers we can significantly reduce a community's water, sewer and energy costs. Speed Queen? washers and dryers offer residents larger capacities, allowing them to process their laundry quicker and more efficiently, while decreasing your overall cost.
Our web based dispatching system, in combination with GPS tracking technology, allows our service managers to efficiently dispatch all service requests. All of our service trucks are completely outfitted with a full complement of parts, so that repairs can be made on the first visit. You will never have a machine out of order because we are waiting for parts. Our qualified personnel are capable of providing assistance in laundry room design layout, installation, site evaluation, service and parts.
Automatic Laundry considers customer service the cornerstone of our business. We are committed to providing you with the best service in New England . If you have any questions or would just like information please call us @ 1-800-422-5833, or visit us at www.automaticlaundry.com.
45 Border St. West Newton MA 02465

Contact: Patrick Caveny
Email:

[email protected]

Phone: (617) 438-0927
---

Chatterton Insurance, Inc.
150 Main St. Pawtucket, RI

Contact: Allen H. Chatterton, III

Email:

[email protected]

Phone: (401) 722-6010
---
Complete Cleaning Systems, Inc.
333 Niantic Ave Unit 1 Cranston, RI 02907

Contact: Joseph Creamer

Email:

[email protected]

Phone: (401) 270-3366
---

Enviro-Clean, Inc. – Insurance Reconstruction Services
Enviro-Clean, Inc. a 24/7 full-service disaster recovery including emergency repairs, water removal and drying, clean and restoration, and complete resconstruction. Enviro-Clean is also one of the leading mold remediation companies in New England. Our Bio-remediation division provides crime scene cleaning service, as well as cleaning distressed property. We are now launching a new Products Division, providing top quality products for indoor air purification, filtration and dehumidification. Various brands and models are designed for home use, and others for commercial or institutional applications.
41 Cedar Swamp Rd. Smithfield RI 02917

Contact: Jason Garrepy

Email:

[email protected]

Phone: (401) 231-3130 or toll free (888)231-3130
---

The Guarantors Insurance
Step into a new world of renting.
We're TheGuarantors. And we provide unrivaled insurance products for both residents and operators—every lease, every time. We believe renters deserve better access to the home of their dreams and operators deserve greater protection and growth opportunities. That's why we're leveraging our expertise in real estate to help operators qualify renters faster while mitigating the risks of rental income loss. All while providing the dedicated support and security that's earned us a 99% owner and operator retention rate. With $2B+ in rent guaranteed and deposits covered, we're available in 3M+ units nationwide. And we've been named as one of Inc. 5000's fastest-growing companies, Forbes' Best Startup Employers, and Deloitte's 2022 Technology Fast 500.
Guardian Pest Control, Inc.
"Over 30 years ago, our founder David Martin started this company out of a garage in the back of his home. Since then our company has grown into the most reliable and best reviewed pest control company in the area, but we've never forgotten the ideals that David founded us on. Hard work, unbelievable customer service, and above all else, integrity, got us where we are today. Don't take our word for it though! Call us today, and let us show you our 5-Star Service!"
---

---

Kathy Mackey Web Design
Kathy Mackey Web Design is a professional Web design company specializing in wordpress websites.  Our specialty is startups and small to midsize businesses that need professional-looking websites produced quickly and priced reasonably. All sites are mobile friendly and maintenance plans are available for your needs.
---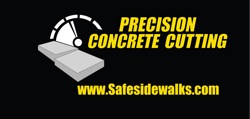 Precision Concrete Cutting
Precision Concrete Cutting, more commonly known as "SafeSidewalks.com", is the leader in uneven sidewalk repairs nationwide. We work with property managers, housing authorities, nursing homes, municipalities and more in Rhode Island. Our patented technology quickly slices away the trip hazards, leaving the sidewalks ADA compliant, aesthetically pleasing, and eliminating trip and fall liability.  Customers report a 70-90% reduction in costs compared to other methods. All our work is low impact and ecofriendly.
---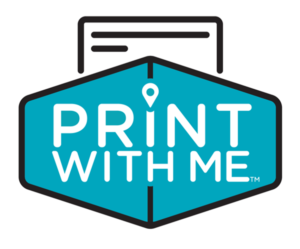 PrintWithMe is a self-serve, wireless printer station found in nationwide apartment buildings, coffee shops and co-working spaces and more. Our mission is to make printing convenient for everyone, everywhere.
---

Since 2007 PuroClean of Rhode Island has excelled in helping property managers respond to emergencies related to water, fire, mold & biohazard cleanup. We were honored to be voted SBA's Veteran Owned Business of Rhode Island & New England in 2019. We promise fair and upfront pricing, reliable employees and a friendly customer service experience. We understand when you contact us, you're already having a bad day.
---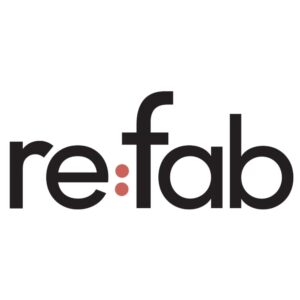 re:fab has over 30 years of experience painting and renovating commercial properties for New England clients of all sizes and across all industries. re:fab is committed to delivering excellent results with minimum impact to your business operations. Our client feedback is most often centered around our extensive regional reach, consistent pricing, and quick turnaround time. This can only be credited to our experienced team both at headquarters and out in the field.
1193 Ashley Boulevard, Rear Building, New Bedford, MA 02745
Contact: Wayne St. Cyr
Email: [email protected]
Phone: 833-807-3322
Visit website
---

ROTO-ROOTER
ROTO ROOTER is the nation's largest full service repair and replacement PLUMBING SERVICE. Our Technicians are professionally trained to service your faucets and fixtures, sinks, toilets, water and sewer lines, disposers and water heaters. Roto Rooter also has been cleaning sewers since 1935 and has more than 3,000 technicians solving more than TWO MILLION problems every years. Roto Rooter can also instalL, test and repair your BACKFLOW METERS keeping your business in compliance with regulations. We offer VIDEO CAMERA INSPECTIONS to troubleshoot and diagnose difficult underground sewer line problems. We also offer HIGH PRESSURE WATER JETTING for sewer lines clogged from roots, scale, silt, sand, grease and other material. Roto Rooter has one of the only state approved SEWER RELINE SYSTEMS to repair lateral lines without excavating your landscape. Roto rooter does it all and at COMPETITIVE PRICES.
---

Sabel Adjusters, LLC
Jeff Sabel, President
---


Single Source Disaster Recovery Specialists
One Call Does it all. Single Source Disaster Recovery Specialists is the smart choice for property owners and facilities managers seeking any kind of disaster recovery or disaster cleaning service. Single Source brings together the trusted services of Smoke Clean of New England; Clean Air of America; and Restorative Drying to provide expert disaster restoration services from one, convenient source. From large-scale water losses to soot, fire and smoke damage and reconstruction, we do it all: Quickly, conveniently, and cost-effectively. Single Source is a family-owned contractor specializing in disaster clean-up and the restoration of interior, structural, and content damage for commercial, industrial, retail, and residential. With 40+ years of experience and industry-wide expertise, we are the single call, single source solution for all of your disaster restoration needs.
---

Expertise.  Experience.  Dedication.
At Turk & Quijano, LLP we are dedicated to ensuring that our clients receive unsurpassed legal representation. The partners of the firm, Jeffrey C. Turk and Therese Quijano, have a combined thirty five years of experience with property owners and landlords and are recognized both locally and nationally as leaders in the field. The associates of the firm also focus their practices extensively in this area of law, ensuring that clients have access to quality legal representation at all levels.
The firm presently represents hundreds of commercial and residential landlords in all facets of their businesses, including lease drafting, fair housing, lease enforcement, non-payment and cause evictions, general guidance, and related civil litigation. The firm's experience and expertise affords our clients the comfort of knowing that they are receiving the very best in legal advice and representation.
Finally, the success of our practice has always been founded on our "one-team" approach to the attorney-client relationship. We consider ourselves members of the same team with the mutual goal of insuring ongoing success for our clients and reducing their overall legal costs.
Turk & Quijano, LLP
---

Waltham Pest Services, established in 1893, is the oldest company in New England. We've been in business for over 125 years by focusing on low-risk, low-impact treatment methods to service all of our customers' needs.
Waltham Pest Services
x