{"slides_column":"3","slides_scroll":"1","dots":"true","arrows":"true","autoplay":"true","autoplay_interval":"3000","ticker":"false","speed":"600","center_mode":"false","loop":"true","rtl":"false"}
---
Alliance 911 Restoration
Our locally owned and operated business will give you a FREE estimate for our services. Insurance billing is available.
You can be at ease knowing that we're here for you 24 hours a day, 7 days a week. Residential and commercial service is available to you.
Get to Know 1-800 Water Damage:
We'll do our best to restore you property to its previous condition.
2158 Plainfield Pike, Cranston, RI 02921
Contact: Michael Deffley
Phone: (401) 437-8369
Email:

Michael@alliance911.net
---
ARS Restoration Specialists
ARS Restoration Specialists is a full service disaster recovery and property restoration company with 24/7 Emergency Response from Pawtucket, Rhode Island and 4 other New England locations (Newton, Worcester, Springfield, Hudson NH) . We offer services for fire, flood, smoke, and mold remediation; document recovery and equipment recovery, and full reconstruction. ARS is a restoration leader for homes and businesses since 1987 and passionate about our services to property owners and managers.
1 Wellington Rd Unit 4 Lincoln, RI 02865
Contact: Steve Sorkin
Phone: (401)722-9595 or 401-255-9713 or 1-877-461-1111
Email: ssorkin@arsserv.com
---
Atlantic Elevator South Co., Inc.
Repairs – Modernization – Installation – 24 Hours service
1900 Fall River Avenue, Seekonk, MA 02771
Contact: Amanda Baril, Sales Representative
Phone: (508)336-2560 or 800-378-3538 – cell 774-282-0324
Fax: (508)336-2538
Email: Amanda Baril abaril@atlanticelevatorsouth.com
---
Automatic Laundry Services Co., Inc.
Automatic Laundry
Superior Laundry Solutions
Automatic Laundry Services, Co., Inc. a family owned business that has been providing laundry service in New England since 1964. We currently service many of New England's largest builders, management firms, colleges/universities and housing authorities.
We are the leading provider of Speed Queen ? debit card and coin operated washers and dryers. With our environmentally friendly Energy Star? rated washers we can significantly reduce a community's water, sewer and energy costs. Speed Queen? washers and dryers offer residents larger capacities, allowing them to process their laundry quicker and more efficiently, while decreasing your overall cost.
Our web based dispatching system, in combination with GPS tracking technology, allows our service managers to efficiently dispatch all service requests. All of our service trucks are completely outfitted with a full complement of parts, so that repairs can be made on the first visit. You will never have a machine out of order because we are waiting for parts. Our qualified personnel are capable of providing assistance in laundry room design layout, installation, site evaluation, service and parts.
Automatic Laundry considers customer service the cornerstone of our business. We are committed to providing you with the best service in New England . If you have any questions or would just like information please call us @ 1-800-422-5833, or visit us at www.automaticlaundry.com.
If you would like to contact me directly I can be reached at: 1-617-438-0927
45 Border St. West Newton MA 02465
Contact: Jason Trombino, Sales Director
Phone: (617) 438-0927
Email: Jayt@automaticlaundry.com
---
Chatterton Insurance, Inc.
150 Main Street, P.O. Box 1146 Pawtucket RI 02862
Contact: Allen H. Chatterton, III
Phone: (401) 722-6010
Email: allen@chattertonins.com
---
Complete Cleaning Systems, Inc.
333 Niantic Ave Unit 1 Cranston, RI 02907
Contact: Joseph Creamer
Phone: (401) 270-3366
---

Enviro-Clean, Inc. – Insurance Reconstruction Services
Enviro-Clean, Inc. a 24/7 full-service disaster recovery including emergency repairs, water removal and drying, clean and restoration, and complete resconstruction. Enviro-Clean is also one of the leading mold remediation companies in New England. Our Bio-remediation division provides crime scene cleaning service, as well as cleaning distressed property. We are now launching a new Products Division, providing top quality products for indoor air purification, filtration and dehumidification. Various brands and models are designed for home use, and others for commercial or institutional applications.
41 Cedar Swamp Rd. Smithfield RI 02917
Phone: (401) 231-3130 or toll free (888)231-3130
---
Fire Systems Inc.
955 Reed Rd. Dartmouth MA 02747
Contact: Gary Lanowy or Steven Fabrizio
Phone: (508) 999-4444 or 877-374-6274
---

Flynn Law Group      
2017 Friend of IREM  recipient
Specializing in Residential Landlord Tenant Law, Condominium
Law and Commercial Landlord Tenant Law in NH, RI and MA
Frank is the Managing Partner of Flynn Law Group located in Boston, Massachusetts. For the past twenty five years, Frank has specialized in residential and commercial landlord/tenant litigation, subsidized housing, condominium collections, commercial litigation and condominium association representation. He currently represents many prominent management companies, commercial and residential landlords and condominium associations in Massachusetts.
185 Devonshire Street, Suite 401, Boston, MA 02110

 

Contact: Attorney Frank Flynn

Email:

frank@flynnlaw-ne.com

Phone: (617)988-0633
---
Guardian Pest Control, Inc.
P.O. Box 4854, Rumford, RI 02916
Contact: Joseph P. Martin
Phone: (401) 434-7418
FAX: (401) 434-5575
Email: guardianpest@msn.com
---

Kathy Mackey Web Design
Kathy Mackey Web Design is a professional Web design company specializing in wordpress websites.  Our specialty is startups and small to midsize businesses that need professional-looking websites produced quickly and priced reasonably. All sites are mobile friendly and maintenance plans are available for your needs.
---
---
New England In Touch
The Best Answering Service
255 Quaker Lane West Warwick RI 02893
Contact: Sherri Ferretti
Phone: (401) 886-8200
Email: sherri@neintouch.com
---

O'Leary Murphy, LLC
O'Leary Law Associates is a Rhode Island-based law firm which has been assisting property managers, owners and developers with all of their legal needs since 1980.  On a daily basis, we assist multifamily property managers with landlord-tenant issues.  Very often, we are called upon to help navigate issues involving subsidized housing, as well as judicial procedures and remedies – with an unparalleled success rate.  We also possess extensive experience and expertise regarding conventional and subsidized real-estate closings, refinancing and title issues.  Whatever your objective, our combined sixty-plus years of experience will help get you there in the most efficient manner.
4060 Post Rd Warwick, RI 02886
Contact: Sean T O'Leary
Phone: (401) 615-8584
Email: sto@olearylaw.com
---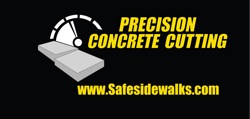 Precision Concrete Cutting
Precision Concrete Cutting, more commonly known as "SafeSidewalks.com", is the leader in uneven sidewalk repairs nationwide. We work with property managers, housing authorities, nursing homes, municipalities and more in Rhode Island. Our patented technology quickly slices away the trip hazards, leaving the sidewalks ADA compliant, aesthetically pleasing, and eliminating trip and fall liability.  Customers report a 70-90% reduction in costs compared to other methods. All our work is low impact and ecofriendly.
---
RentPath
RentPath, a leading digital media solutions company, empowers millions nationwide to find apartments and houses for rent.  Through its leading brands — Apartment Guide, Rent.com, Rentals.com and Lovely — RentPath connects consumers with a home that reflects their personal lifestyles.  With powerful online and mobile solutions that provide prospective renters with the information and tools they need, RentPath continues to simplify the apartment search experience, while driving quality advertiser leads that result in occupancies and a high return on investment.  Our clients benefit from maximum exposure and lead generation on a total of four industry-leading digital platforms.  We offer a complete solution to our clients with innovations like AG Sites™, HD Image Pack, Certified Resident Ratings & ReviewsSM, Media Center, Community Reputation PROSMand Rentmatic®.  We proudly partner with Rhode Island's leading management companies.
738 Main St. #226, Waltham, MA 02451
Contact: Shannon Dunnigan, New England District Sales Manager
Email: sdunnigan@rentpath.com
Cell: 339-927-6396 | Fax: 815-550-1984
---
RIBI Security
---

Roberts Chemical Co., Inc.
In the summer months, Roberts Chemical Company sells bulk liquid swimming pool chlorine (sodium hypochlorite). We can deliver 50 gals and up and pump it directly into your on site storage tank. We can also supply you with a storage tank if needed. In the winter months, Roberts sells a full line of Ice Melt products including: salt, calcium chloride and magnesium chloride.
For more information or to place and order please visit or website at www.robertschem.com.
330-B Victor Road Attleboro MA 02703-6202
Contact: Michael J. Constantine, Regional Sales Manager
Phone: (508) 409-0220 or (401)965-6785 (cell)
Email: mikec@robertschem.com
---

ROTO-ROOTER
ROTO ROOTER is the nation's largest full service repair and replacement PLUMBING SERVICE. Our Technicians arE professionally trained to service your faucets and fixtures, sinks, toilets, water and sewer lines, disposers and water heaters. Roto Rooter also has been cleaning sewers since 1935 and has more than 3,000 technicians solving more than TWO MILLION problems every years. Roto Rooter can also instalL, test and repair your BACKFLOW METERS keeping your business in compliance with regulations. We offer VIDEO CAMERA INSPECTIONS to troubleshoot and diagnose difficult underground sewer line problems. We also offer HIGH PRESSURE WATER JETTING for sewer lines clogged from roots, scale, silt, sand, grease and other material. Roto Rooter has one of the only state approved SEWER RELINE SYSTEMS to repair lateral lines without excavating your landscape. Roto rooter does it all and at COMPETITIVE PRICES.
1195 Broad Street Providence RI 02905
Contact:
Phone: (401) 946-7100
Email:
---

Sabel Adjusters, LLC
Jeff Sabel, President
115 Sandwich St., Suite 5, Plymouth, MA 02360
Contact: Jeff Sabel
Phone: (508)-746-0918 – cell: 781-844-2072
Email: jeff@sabeladjustersma.com
---
Sanichem Inc.
Sanichem, Incorporated has been in business since September of 1974 and has established itself as probably the largest supplier of all types of cleaning supplies, paper products, equipment and ice melt to the apartment sector in the state of Rhode Island. The main component in keeping Sanichem so strong over the years is fair pricing and quality products. Our products are second to none. Our hands-on approach to serving our customers helps make it possible to give prompt and individual attention to our customers.
1010 Tiogue Ave Coventry RI 02816
Contact: Harvey Markman
Phone: (401) 822-4560
Email: sanicheminc@gmail.com
---

Founded in 1992 on the campus of the University of Rhode Island, Secure Future Tech Solutions (formerly, PC Troubleshooters, Inc.) has become an industry leader providing small-to-medium sized businesses IT support services and maintenance of computer networks, servers, workstations and applications.
Using the latest technology, our staff can develop or revitalize your existing office network. Whether it involves one computer or a large network, Secure Future Tech Solutions offers a cost-effective, tailor-made solution to suit your unique environment.
Our mission is to provide you with the best systems management for your growing company. To achieve this goal, PC Troubleshooters has gathered a team of business specialists that are ready to become your computer department. We will listen to your organizational requirements, evaluate your current systems configuration, implement the right hardware and software solution, and maintain the network to your highest satisfaction.
Secure Future Tech Solutions

---
 
Servpro of Providence
1193 Broad Street Providence RI 02905
Contact: Chris Gagnon, General Manager
Phone: (401) 941-5500 / 800-734-0602


---
Servpro of Washington County and Servpro of Bristol & Newport Counties
67 Tom Harvey Road Westerly RI 02891
Contact: Dion Luzzi
Phone: (401)315-2337
Email:Dion@servpro9563.com
---

Single Source Disaster Recovery Specialists
One Call Does it all. Single Source Disaster Recovery Specialists is the smart choice for property owners and facilities managers seeking any kind of disaster recovery or disaster cleaning service. Single Source brings together the trusted services of Smoke Clean of New England; Clean Air of America; and Restorative Drying to provide expert disaster restoration services from one, convenient source. From large-scale water losses to soot, fire and smoke damage and reconstruction, we do it all: Quickly, conveniently, and cost-effectively. Single Source is a family-owned contractor specializing in disaster clean-up and the restoration of interior, structural, and content damage for commercial, industrial, retail, and residential. With 40+ years of experience and industry-wide expertise, we are the single call, single source solution for all of your disaster restoration needs.
40 Minnesota Avenue Warwick RI 02888
Contact: Mike Pomeranz
Phone: (401) 274-4444
Email: mike@smokeclean.com
---

System4 SNE
System4 is the solution for all business commercial cleaning needs in RI, CT, MA, and NY. With more than 50 years' experience in the commercial cleaning business, we know what works for you. A System4 facility service manager will sit down with you to create a customized work schedule that itemizes each service you want performed. You tell us what you need, when you need it. We deliver.
System4 provides any and all services that are needed at your facility. The equipment, cleaning products and staff training are customized to meet your facility's requirements. We successfully service customers ranging in size from residential apartment complexes and multi-tenant offices to small individual businesses. Medical to daycare, gym to showroom, whatever your commercial cleaning needs, System4 provides a full range of services for any facility. 
RI Office – 1 James P Murphy Hwy, West Warwick RI 02893
Phone: (401) 615-7043
CT Office: 425 Kings Hwy, East Fairfield, CT 06825
Phone: (203) 401-8581
Contact: Renee Valdyke
Email: 

reneev@system4sne.com
---
Total Construction Services, Inc.
292 Prairie Ave/ PO Box 72789 Providence RI 02906
Contact: Joseph Forte
Phone: (401) 454-8497
Email: totalconst@msn.com
---
Expertise.  Experience.  Dedication.
At Turk & Quijano, LLP we are dedicated to ensuring that our clients receive unsurpassed legal representation. The partners of the firm, Jeffrey C. Turk and Therese Quijano, have a combined thirty five years of experience with property owners and landlords and are recognized both locally and nationally as leaders in the field. The associates of the firm also focus their practices extensively in this area of law, ensuring that clients have access to quality legal representation at all levels.
The firm presently represents hundreds of commercial and residential landlords in all facets of their businesses, including lease drafting, fair housing, lease enforcement, non-payment and cause evictions, general guidance, and related civil litigation. The firm's experience and expertise affords our clients the comfort of knowing that they are receiving the very best in legal advice and representation.
Finally, the success of our practice has always been founded on our "one-team" approach to the attorney-client relationship. We consider ourselves members of the same team with the mutual goal of insuring ongoing success for our clients and reducing their overall legal costs.
Turk & Quijano, LLP
---

Zillow Group
Zillow Group Rentals is the largest rental network on the Web, composed of Zillow, Trulia, HotPads and o­ther top sites.
Each month, millions of rental shoppers come to Zillow Group's rental sites and apps. Zillow Group Rentals reaches an audience that is more than 50 percent larger than that of its nearest competitor, and it is transforming the way rental professionals connect with residents. Sign up for Zillow Rent Connect today and utilize cutting-edge technology to connect communities with the highest-quality contacts. With our tools, property managers can work smarter and make educated marketing decisions while reducing advertising spend.
---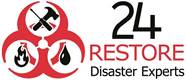 24 Restore
24 Restore is an emergency response full service disaster restoration company. We specialize in restoring residential and commercial properties to their pre-loss condition. No matter what the cause of the damage, 24 is uniquely qualified and prepared to serve our customers quickly and efficiently. Our goal is to provide a high quality experience while minimizing our customers' inconvenience. We communicate our progress daily throughout each project to ensure a seamless transition for both our clients and insurance partners. Our foundation is built on the tenants that quality, communication, and integrity are critical to our business success.
24 is fully licensed and insured. Our nationally certified technicians are on-call 24 hours a day to respond to any emergency disaster needs. Our management team has over 75 combined years of experience, including national experts in water, fire, and bio-hazardous cleanup.
24 provides a complete solution for our clients and insurance partners. 24 will be there every step of the way from emergency response to complete reconstruction. With offices in Maine, Massachusetts, and Rhode Island (soon to open in Connecticut and New Hampshire) we are strategically located and fully equipped to handle any type of disaster throughout New England.